August 2012
Another Caregiving Concern?
August 30th, 2012
Here's a trend with significant implications: Older adults are not just receiving care, but also providing (think sick spouse, a family member, friend, or neighbor). In one of my AARP blogs, I write about a study just released with steep statistics on this phenomenon. What community services do we have, do we need, to address these graying caregivers/care receivers?
Take a look:
A new national survey confirms what some of us already know: Many older Americans take care of others and are not just on the receiving end. Let's get specific. In this first-ever United States of Aging survey, half of respondents identify someone as their caregiver, while nearly one-third say they care for another person. Read more... (469 words, 1 image, estimated 1:53 mins reading time)
August 2012
The Shape of Things to Come: Adult Playgrounds
August 16th, 2012
Caregivers: There's a fitness movement afoot that may make you jump for joy. In the last year, adult outdoor playgrounds with low impact-exercise equipment have been springing up around the country.
Some are incorporated into kiddie playgrounds, known as "multigenerational playgrounds." Others are near the children's area, while still others are separate older adult areas ("senior playgrounds").
Designers have skipped the swings in favor of balance beams, sit-up and chin-up bars, cross trainers, stationary exercise bikes, fitness stations and walking paths. Read more... (434 words, estimated 1:44 mins reading time)
August 2012
Recipe for Lifelong Learning: Meat + MBA
August 7th, 2012
Just wrote a fun piece for the new PBS boomer website Next Avenue (tagline: "Where Grown-ups Keep Growing").
Introducing three adult sons and their father who are in a thriving family meat business.  The four just received their MBAs and have attended night graduate school together to snag other advanced degrees. Read on!
As soon as the professor in the Suffolk University Master's of Business Administration course took roll call in September 2007, the cat was out of the bag:
Thomas Demakes? Here.
Elias Demakes? Here.
Timothy Demakes? Here.
Andrew Demakes? Here. Read more... (880 words, 1 image, estimated 3:31 mins reading time)
August 2012
Six Ways Caregiving & Dating Can Go Together
August 2nd, 2012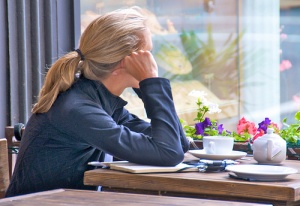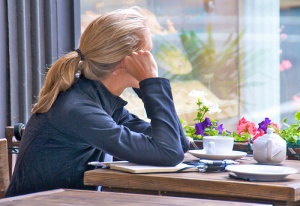 What happened to sexytime and intimate relationships?
If you're a caregiver who happens to be single (one-third of baby boomers are), there's probably little time for romance. Nothing like having Mom or Dad to cramp your dating!
When you have other responsibilities—that would be work, boomerang or younger kids, grandkids, your own life—the significant time investment of caregiving can wring out every bit of desire, you have. Who even has time to think about dating?
But studies galore show that caregivers' health often suffers. One way to take the sting out of caregiving is to take care of yourself. And this may include having a love life. Read more... (449 words, 1 image, estimated 1:48 mins reading time)