November 2012
November 2012
Caring for the Caregiver–my AARP print piece
The AARP Bulletin
Sally Abrahms
Want to know what it feels like to be a long-distance caregiver? Ask a pro!
November 25th, 2012
I wrote this piece from the point of view of a long-distance caregiver. I can only imagine the added intensity when you are a 24/7 caregiver (and a few nasty emails told me I have no clue what it's like!) The story has info for both long-distance and 'round-the-clock family caregivers. Let me know what you think:
November 2012
What Long-Term Care Costs (A Lot!)
November 15th, 2012
If you're considering long-term care, expect to pay more for nursing homes, assisted living communities and homemakers/companions, MetLife Mature Market Institute's annual 2012 survey reveals. Good news: the study of average national long-term care costs shows they've stayed the same for adult day services and home health aides.
Of course, rates and services vary by state and area; those differences are included in the survey. Take a look at national average costs: Read more... (288 words, estimated 1:09 mins reading time)
A private room in a nursing home is $248/day, $222 for a semiprivate versus $239 and $214 respectively last year. That is a 3.8% hike for a private, 3.7% for a semiprivate
November 2012
Five Avoidable Caregiver Mistakes
November 7th, 2012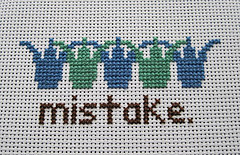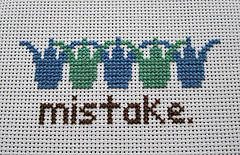 Now there are probably a lot more than just five caregiving mistakes! But in the process of finding out what they were–and please, add your own–I discovered a cool collaborative model I wanted to share. It's a concept you're going to be hearing more about. Concentrate!
Here's what I wrote in my AARP blog:
Trend alert or rather, trend-to-be alert. I recently heard of a new concept that sounds like a caregiver's dream: a team of professionals from various disciplines (i.e. legal, financial, caregiving) who specialize in aging issues. Someone on the team steers you to other experts you need — and may not even realize you need. These pros confer to make sure all your bases are covered. Read more... (440 words, 1 image, estimated 1:46 mins reading time)