April 8th, 2013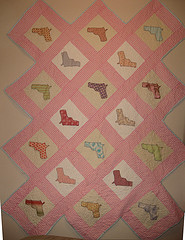 I wrote a piece for Forbes on guns and the elderly. I hadn't realized that so many older people, some with dementia and Alzheimer's, own guns until I started getting reader comments. What's an adult child to do if Mom or Dad wants to hold onto their favorite firearm? Even if they're ready to part with it, where do you take it once it's out of their house? I thought the National Rifle Association might not like the idea for my post, but I received a letter from them thanking me for the story and letting me know they have a program to dispose of guns. So, if taking them to your local police department doesn't excite you, you now have another option.
Here's the post:
5 Things To Know About The Elderly And Guns
According to a Pew Research Center report, 35% of Americans in a recent survey said they have a gun, rifle or pistol in their home. Some of these may belong to your elderly Mom, Dad or Granddad (most often it's a male) or the aging relatives of someone you know.
Over dinner the other night, my friend told me about the talk she had recently with her 89-year-old father. It wasn't about driving, as you might think, but about giving up his gun. A loaded gun.
There's great cause for concern: an older gun owner may have cognitive impairment or dementia, may have diminished eyesight and hearing (raising the risk of mistaking a family member or worker in the home for a bad guy), or may shoot a spouse or themselves. Yet from the older owner's perspective, the gun may symbolize independence and control in a world where they might otherwise feel powerless.
That might include if he or she is ever in pain or has a terminal illness. A parent might never commit suicide, but still want to know the firearm is there. According to the Centers for Disease Control and Prevention, in 2010, 4,276 people age 65+ committed suicide by firearm and 3,367 people aged 55-64 died that way. The same friend whose dad had a loaded gun said that her parents always joked that if one of them no longer wanted to live, they'd made a murder-suicide pact. She didn't think they were serious.
What would you do? What should you do? I asked Boston-based geriatric care manager Suzanne Modigliani and Bay Area elder care attorney Michael Hanson for advice. Here's what they said:
 Consider: Is the gun owner competent to keep a weapon? Why did he have it in the first place? To go hunting or protect himself from intruders? Are those same reasons valid today?
If the answers to those questions suggest the gun should no longer be in your parent's home, try to get his permission to remove the gun. Having the support of others, like siblings or a geriatric care manager or attorney, may be more effective than trying to convince him by yourself.
If you can't make headway, your parent has cognitive issues or you think the situation is dangerous, you'll want to get it out of their house regardless. Call your local police department and ask them what to do. Should you bring it to the station? They may be willing to come to your house and pick up the gun.
You can't just remove a gun from someone else's house and bring it to yours. In some states, that may be considered larceny. If you want to keep the gun, it will have to be registered in your name. Ask the police for help.
A time to be particularly vigilant: when an elder is overcome by grief, such as after the death of a spouse.
Hanson, the elder care lawyer, didn't realize his father owned a .22-caliber target pistol until he died. Hanson routinely asks clients, who are adult children or their parents, whether there is a firearm in the house. Hanson turned his dad's pistol in to the police. And yes, he called them ahead of time and made sure it was in a bag "so I didn't look like I was in Django Unchained!"
Here's a thought from Jim Reardon, a Brookline, Mass., police firearms instructor: In some police departments, if you don't want the gun to be destroyed, you can arrange to have a gun dealer purchase the firearm at the police station. Who knows, the gun could be valuable, and even if not you would get some compensation.
There's always the NRA!
Photo by hey skinny courtesy of Creative Commons
Posted in

Aging and Baby Boomers, Aging Parents, Caregiving
Tagged

adult children, Alzheimer's, boomers, dementia, elder care attorney, elderly, firearms, geriatric care manager, guns, protection, Sally Abrahms, seniors