September 22nd, 2015
The age 50+ business is alive, well and thriving–and from unlikely quarters. It turns out many of those in aging in place technology designing for boomers and seniors are young whippersnappers in their 20s and 30s!
In a piece I wrote for Kiplinger's Retirement Report, I interviewed a now 32 year-old. At the age of 28, he created a special credit card that protects seniors from scams and unscrupulous marketers. It was his fourth start-up!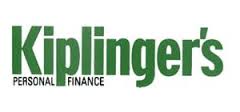 To read more about these whiz "kids," take a look:  Read more... (1553 words, 1 image, estimated 6:13 mins reading time)