December 9th, 2013
Just in time for the holidays. . .Five resources for parents and spouses with dementia and Alzheimer's, then an interview about boomer and senior housing.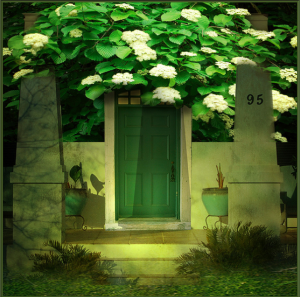 And now, part of an interview I gave to housing expert Steve Moran from the Senior Housing Forum:
How do you see the needs/wants of seniors changing with the emerging wave of Boomer seniors?
As I said in a chapter I wrote in an upcoming book on retirement, "Boomers aren't going to take aging lying down." They refuse to accept today's traditional nursing homes. Rather than grow old in isolation, the Me Generation (which should be retitled the "We" Generation!) plans to do it together. That could mean aging in place with community support and services, sharing housing or moving into a Green House family-style nursing home. And, aging in place technology will play a prominent role. The 78 million boomer demographic ensures they will have more choices if they demand them—which they are. It's a fascinating time to be a boomer and write about it.
Because my focus very specifically is senior housing, which means in effect I am an insider, I worry that I don't have the same perception of senior housing as someone who writes from a higher view.  How do you see the senior housing options that exist in the marketplace today?
Not varied enough, but making progress. We have multigenerational designs (Lennar's Next Gen model and other companies.) Niche communities that are CCRC's on or near university campuses. LGBT senior housing. The aging in place Village model. Cohousing. Active adult communities. Even with all these choices, the senior housing industry is still evolving and growing. You could say it's in its adolescent phase!
If you were hired as a consultant to help design the perfect senior housing community what are the things you think would be most important?  What are the things that should be left out?
I'm not an architect, but here's my dream: A good balance of privacy and social interaction, fabulous exercise facilities, first-rate medical care, a warm and responsive staff, and the ability to call the shots as much as possible. It would be within walking distance of a city or suburban town center so residents would be near restaurants, movies, stores, and people of all ages—the world outside their senior community.
Residents would be able to continue making meaningful contributions (volunteering, mentoring—feeling that they have a purpose). There would be ongoing, varied stimulation—lifelong learning, and rich cultural events not only in senior housing, but also outside the facility. When I look at the physical layout (central nursing stations, shared rooms, an institutional feel) and offerings in my mother-in-law's nursing home (the highlight is bingo), I want to weep. At least when boomers hit the nursing homes, most will be following the Green House, neighborhood "home" model.
 Photo by jaciXIII courtesy of Flickr
Posted in

Aging Parents, Caregiving, Housing
Tagged

aging, aging parents, Alzheimer's, boomer housing, caregivers, caregiving, dementia, dementia resources, future housing, housing, Sally Abrahms, senior housing
|

Comments Off