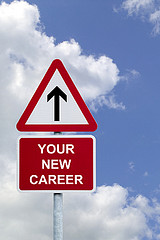 It may feel interminable, but your family caregiving days will be over some day. Really! And then what? You might opt for meaningful volunteering or a paycheck. You may be able to parlay what you've gained when you were in your taking care mode into saleable skills. You know something about the healthcare system, being organized and multi-tasking, right?
How about being a patient navigator (a certificate course at some community colleges), a senior move manager, professional organizer or personal assistant.
Even if you're not taking care of a parent, spouse or friend, you may want to change up your life–get involved in a new field or venture. Work for a non-profit where you can have some social impact. Part-time or full-time work. Really anything.
There are good books on the market to help steer you to various professions and the hot jobs of today and the future. My favorites are Great Jobs for Everyone 50+ by Kerry Hannon, The Encore Career Handbook by Marci Alboherand Nancy Collamer'
Second-Act Careers: 50 Ways to Profit From Your Passions During Semi-Retirement.
Other great resources: The Community College Plus 50 Initiative from the American Association of Community Colleges, which offers courses and programs to train and retrain students age 50+ in volunteer, civic and service positions. I'm also recommending you check out what Encore.org has to offer. Some companies, like Intel and HP, offer retiring or retired employees Encore Fellowships, a stipend at a non-profit. Those often lead to long-term paid work.
There are so many options today for boomers. I'll be attending an Encore.org conference in San Francisco that will provide more reinvention material. Stay tuned.